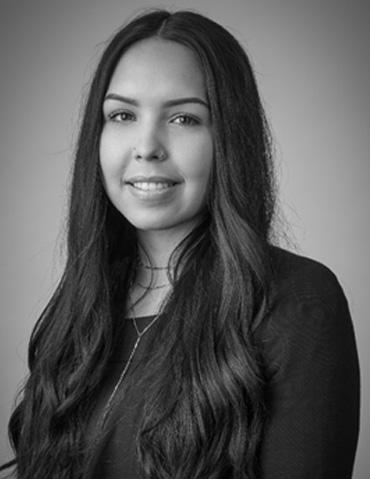 Jasmine
Hamilton
Licensed Financial Advisor Assistant
Jasmine works on the administrative team alongside Tim Laubman. She has worked in the financial services industry for over four years and is currently working towards her designation as a registered representative. Her responsibilities consist of day-to-day management of client accounts, keeping documentation up-to-date with current securities regulations and completing various administrative duties. Personable and client-focused, Jasmine enjoys building strong relationships with the families and individuals we serve.
Born and raised in Edmonton, Jasmine often finds herself exploring the surrounding areas of the Rockies. When she is not at work, she enjoys hiking, golfing or starting a new art project at home. She has also regained an interest in the guitar and, in her spare time, enjoys teaching herself a new song.
Jasmine has been married for over three years and met her wife, Katie, in Edmonton in 2012. Katie was born and raised in Ireland, so they both enjoy traveling there every few years to visit family.
An active member of the community, Jasmine enjoys giving back and volunteers every year with Santa's Anonymous. Because of her great love for animals, she also volunteers with the Edmonton Humane Society.
Raymond James is not affiliated with the above organizations and/or charitable causes.
---

We each come to the table with a different perspective, allowing us to deliver well-rounded and elevated strategies for our clients.
---
Anonymous