ADDRESSING YOUR COMPLEX NEEDS WITH THE
SUPPORT OF A NETWORK
We aim to be your financial advisors for life, working alongside you to address each of your wealth management needs as your life evolves. Should a complex issue arise which we feel deserves further attention, we leverage the expertise of our panel of professionals, all carefully selected by us for their leadership and knowledge in their respective fields. This network is specific to our team and is not officially endorsed by Raymond James Ltd.
These issues may include legal, tax or insurance complications and are presented to our panel as anonymous case studies. This process allows us to ensure we provide a strategy that has been weighed from all angles and best aligns with your needs, while always ensuring your personal information remains confidential.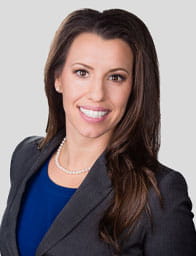 Karine Orser, CHS
---
Estate Planning Advisor, Raymond James Financial Planning LTD.
Karine joined the Raymond James Financial Planning team in November 2019. With more than 15 years of experience in the insurance industry, Karine brings a wide variety of skills to the table, including but not limited to life, critical illness, disability and group insurance, as well as corporate tax solutions.
Karine takes a very personable approach to her clients. Karine thrives on solving complex financial problems to give the client the best plan possible, meaning no problem is too big or small to tackle.
Karine hails from Quebec and is fluent in both English and French. She enjoys being in the great outdoors with her husband Jeremy and their sons Basil and Hugo as well as their dog Dani.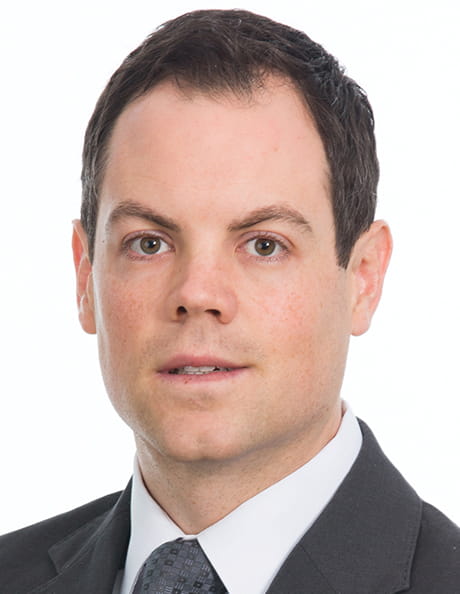 Michael Klaray
---
Partner, Duncan and Craig LLP
Michael Klaray practices exclusively in his firm's estate solutions practice group and is co-chair of the group.
Estate planning through the preparation of wills, personal directives, powers of attorneys and trusts
Estate administration and the representation and advising of executors, administrators and beneficiaries
Estate litigation which includes challenges to wills and powers of attorney, variation of trusts, family relief applications as well as representing and advising individuals with claims against an estate
Adult incapacity, including matters related to powers of attorney, personal directives, guardianship and trusteeship
Michael is currently on the executive and vice-chair of the Canadian Bar Association Wills and Estates North Section. He is also a member of the Law Society of Alberta. He speaks annually for the Edmonton Community Foundation's "Wills Week". Michael spoke at the LESA Annual Banff Refresher 2015 on estate litigation and in November 2015 for the Legal Education Society of Alberta on wills drafting. Michael has also presented to the Estate Planning Council of Edmonton on wills, to the Alberta Association of Gift Planners on wills legislation and for the University of Alberta on professional estate planning and planning related to the family cabin.
Michael graduated from the University of Alberta in 2008 with a Bachelor of Laws degree and a Bachelor of Arts (with distinction) in Philosophy and Psychology. Michael started working with Duncan Craig LLP in the summer of 2006 while attending law school and articled with the firm in 2008 after graduating. Michael was admitted to the Alberta Bar in 2009 and became a partner in January 2016.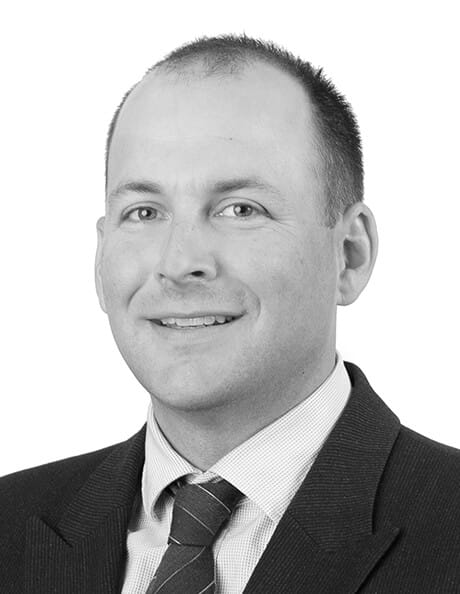 Jeffrey R. Fixsen
---
Partner, Duncan and Craig LLP
Jeff practices in the area of commercial and corporate law and is the leader of his firm's Real Estate Practice Group and co-leader of the Business Solutions Practice Group. He received a B.A. in English in 2000 and his LL.B in 2003 from the University of Alberta. In 2011 he took part in the Canadian Institute of Chartered Accountants (CICA) In-Depth Tax course. Jeff is also a registered Trade-mark Agent in Canada. Since being called to the Bar in 2004, he has appeared before all levels of Court in Alberta.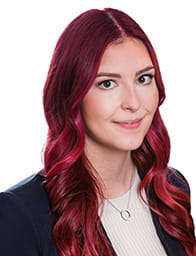 Angela Carter
---
Associate, Raymond James Trust (Canada)
Using a holistic approach, Angela collaborates with her colleagues to help clients clearly articulate their personal wealth goals. Angela's goal is to empower clients with comprehensive and customized solutions, resolving complex situations through coordinated and proactive financial planning. She provides support and direction about complex issues such as retirement and income planning, tax planning, cash management, credit, estate planning, and charitable giving.
Angela has been working in the financial services industry since 2015 and she joined Raymond James in 2021. Prior to joining Raymond James, she was employed with a bank-owned firm and she specialized in insurance and estate planning. Angela holds both the Certified Financial Planner and Certified Health Insurance Specialist designations, and that education helps her prepare comprehensive financial plans that allow clients to achieve their financial goals and objectives.
Angela grew up in Lloydminster before moving to Edmonton where she currently resides with her partner and their two dogs. In her spare time she enjoys walking in the river valley, hosting game nights with friends, attending concerts and traveling. Angela supports various causes relating to at-risk women and children, and previously served on the board of Lloydminster Sexual Assault Services, and was a member of the Rotary Club of Lloydminster.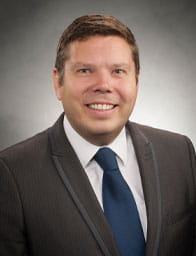 Damian McGrath
---
Senior Trust Advisor, Raymond James Trust (Canada)
Damian McGrath is a Senior Trust Advisor of Raymond James Trust (Canada). He is responsible for the delivery of Estate and Trust services for Alberta, Saskatchewan, and Vancouver Island, BC. Prior to joining Raymond James, Damian worked in private legal practice and most recently held an Estate and Trust consultancy role for a bank-owned Trust company.
Damian is a member of the Law Society of Saskatchewan and the Society of Trust and Estate Practitioners. He brings considerable experience and a practical approach to assisting clients with their estate, trust and legacy planning needs.
---

Each of our clients we've agreed to work with because we are confident we can make a positive difference in their financial life.
---
Anonymous